The HVAC contractor you choose for your HVAC system installation or repair has a big effect on your system's performance, energy efficiency and longevity, which is why you need to choose your contractor carefully. In today's post, Anderson Refrigeration, Inc. – Heating & Cooling, the top heating and air conditioning company in our local area, explains how to choose the right HVAC contractor for your project.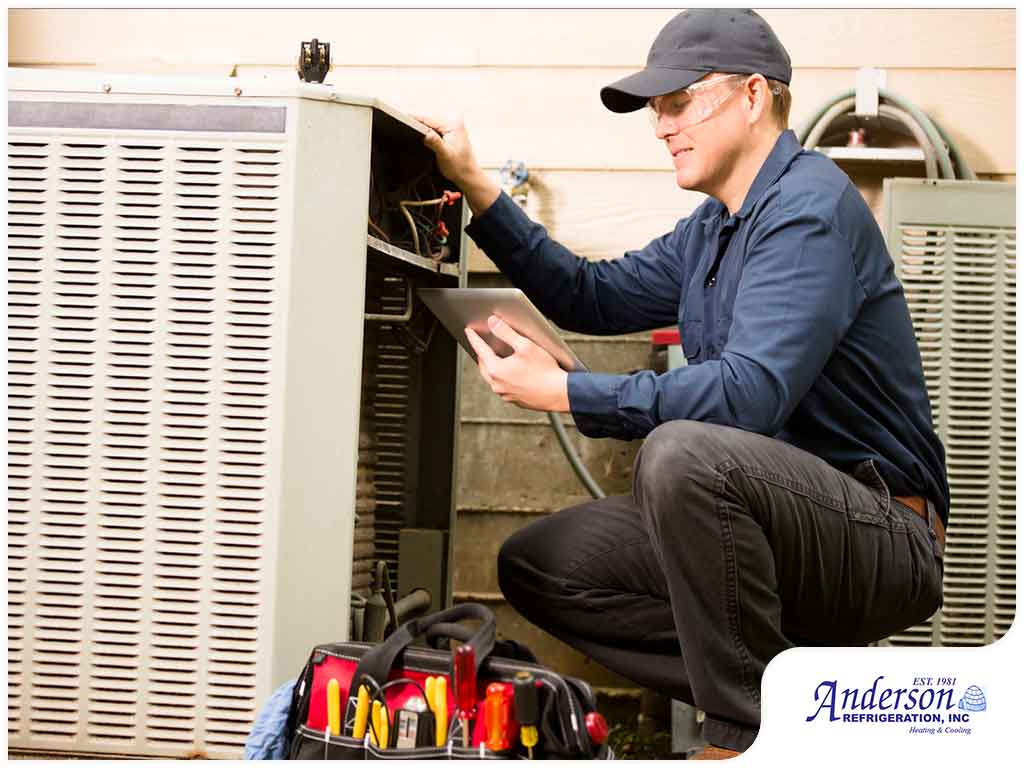 Verify the Contractor's Qualifications
It's easier than ever to look for local HVAC contractors serving your area. You shouldn't just hire the first contractor you come across, however. Always check your prospective contractor's licenses, certifications, insurance and other credentials. Verify their qualifications before considering them for your project. If a company claims to be experienced and established, they should be able to provide local references.
Check Local References
Talk to the contractor's most recent customers and ask them about their experience working with that contractor. Ask them about the contractor's attitude, communication style and workmanship. Is the contractor professional? Do they communicate frequently? Did they start and finish the project on schedule? As an experienced air conditioning and heating company, we recommend getting as many relevant details about the contractor as possible.
Ask Your HVAC Contractor the Right Questions
You should also ask your prospective HVAC contractor the right questions. Ask them about the factors they considered when coming up with an estimate for your project. You should also talk to them about the HVAC brands that they carry. HVAC companies often only offer a small selection of brands, so the contractor is going to choose brands that they believe in. Ask them about the features and benefits of the products they offer.
You can rely on Anderson Refrigeration, Inc. – Heating & Cooling for all of your HVAC repair and replacement needs. We've been in business since 1981, and we owe our success to excellent customer service, great workmanship and superior products. We're passionate about our work and are fueled by a desire to achieve 100% customer satisfaction. We serve many areas including Alamogordo, NM. Call us at (575) 437-8792 to learn more about our products and services or to request an appointment.
---
Filed Under: HVAC