First-Class Air Conditioning Repair and Replacement Services in Alamogordo!
Anderson Refrigeration, Inc. - Heating & Cooling can help you troubleshoot your air conditioning system, keep it in good condition and replace it once it reaches the end of its service life. We are the leading expert in air conditioning in Alamogordo, NM and nearby areas. We have decades of experience in working on all kinds of homes and we work with some of the best and most hard-working people in the industry.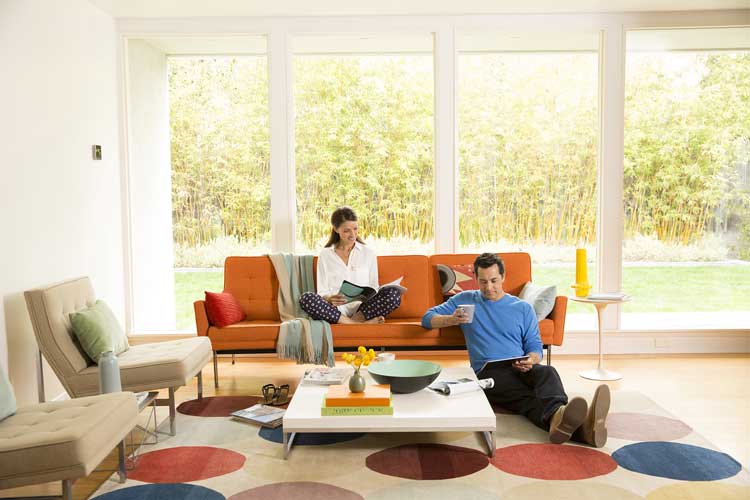 Why Choose Our HVAC Company for Your Project?
Many homeowners choose us because we are a Factory-Authorized Carrier® Dealer and because of our excellent workmanship. We offer our customers Carrier products because Carrier manufactures world-class air conditioning and heating systems. Carrier products are energy-efficient, long-lasting and durable. In addition, Carrier also stands behind their work, just like us. At Anderson Refrigeration, Inc. - Heating & Cooling we take care of our customers. We are known for our attention to detail and our excellent customer service.
As a local company, we believe that we have a duty to offer our community the best HVAC services possible. Customer service is serious business for us and we are committed to exceeding our customers' expectations. Over and over again, our customer-focused approach has proven to be the right way to do things, which is why we've been in business for so long. We want our customers to trust us with all of their HVAC needs.
What Makes Us Different?
Our expert technicians can take care of your air conditioning system's maintenance, repairs and tune ups all year round. If you are looking for a high-efficiency, high performance unit then we can find you the best and most economical product for your needs. We consider ourselves your partner throughout your HVAC project. You can expect honest advice and fair prices. Your satisfaction is our number one priority.
Call Us Today and Request an Appointment!
Are you interested in talking to an expert in air conditioning in Alamogordo, NM about your concerns or questions? Call us at (575) 437-8792 to learn more about our services and products or to request an appointment. We look forward to helping you.