FAQs
Why Should I Choose A Factory Authorized Dealer?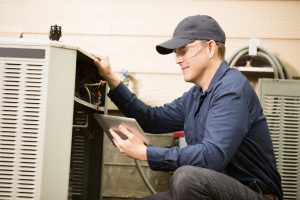 Done. Right. Guaranteed. Three powerful words that define what it means to be recognized as a Carrier® Factory Authorized Dealer – and what you should expect from your experience as one of their customers.
What Is HVAC?
Let's start with what HVAC means? Heating Ventilation & Air Conditioning. It's pretty easy to take the air you breathe for granted. But the fact is, there's a lot to know about the heating and cooling systems in your home. (Especially if you want to take another thing for granted: Say, low energy bills.)
Should I Repair or Replace?
Can I get by with just fixing my furnace this winter or do I need a new one? Do I need a whole new system? Great questions, we have some things for you to think about that will help you answer those questions.