Winter has arrived, which means it's past time to prepare your home for colder temperatures. Fortunately, there are simple and effective ways to make your home feel more comfortable this season. In today's post, Anderson Refrigeration, Inc. – Heating & Cooling, the leading heating and air conditioning company in our local area, gives tips to help make your home feel warmer this winter.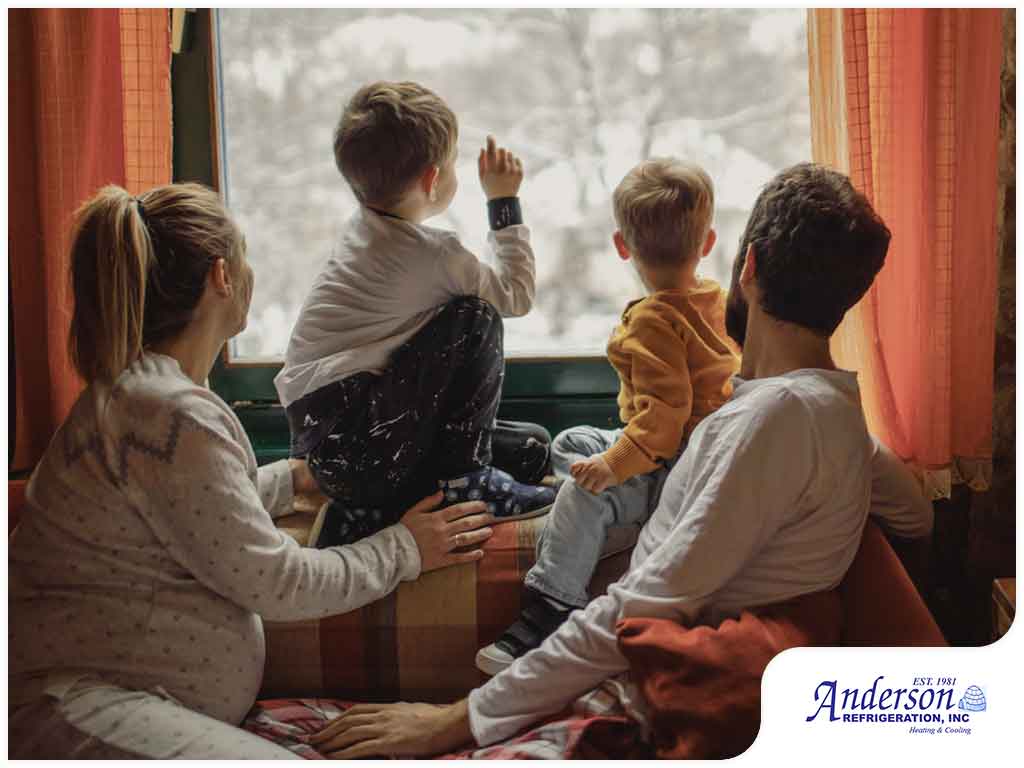 Schedule an HVAC Inspection
The first and most important thing you need to do is to schedule a professional HVAC inspection and tune-up. Your heating system will be very busy in the coming months, so you need to make sure that it's in good condition, and we can help. Our technicians will inspect your system, look for problems and then fix any that they find. Our services can greatly improve your system's energy efficiency and performance, which can not only help you save money on your energy bills but will also make your home feel more comfortable.
Eliminate Drafts
Next, you'll need to eliminate drafts and air leaks. Check your windows, doors and wiring holes for gaps that let in cold air. Replace the weatherstripping and seal any gaps that you find. We also recommend using "draft snakes" at the base of your doors to keep drafts out. As one of the top heating contractors in our area, we also recommend keeping the doors to all your rooms closed.
Use the Right Textiles
Certain textiles can make your home feel much more comfortable this winter. Consider using a down comforter to stay warm and hanging insulating curtains to keep the cold air out of your interior. You could also place a bath mat in your bathroom and a large rug in your living room to keep everyone's feet warm. We also suggest using flannel or microfiber sheets because they feel warmer to the touch.
If you're looking for a great HVAC repair or replacement company, then you've come to the right place. Anderson Refrigeration, Inc. – Heating & Cooling has decades of experience and is a Carrier® Factory-Authorized Dealer. This means that we can offer you some of the best HVAC systems and accessories in the country. We serve many areas, including La Luz, NM. Call us at (575) 437-8792 to learn more about our products and services or to request an appointment.
---
Filed Under: HVAC