Areas We Serve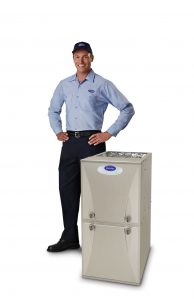 Anderson Refrigeration, Inc. - Heating & Cooling has been serving Southern New Mexico and West Texas since 1981, drawing on more than three decades of experience to provide expert heating and cooling services. Whether you require HVAC repair in La Luz, NM, or need air conditioner replacement, you can count on us to deliver.
Need our expertise? Our heating and cooling services are available to the following communities:
La Luz
Tularosa
And the surrounding communities
Why Choose Us?
Anderson Refrigeration, Inc. - Heating & Cooling is a family business. Our founders are very active in the community and have made strong family values central to everything we do. This means we care. We know the heating and cooling challenges you face and we are here to make sure you are comfortable, no matter the time of the year.
We are also proud to be a Carrier® Factory Authorized Dealer. We are confident in our abilities but we also have to make sure the products we offer are on par with the quality of our work. This is why we chose to use Carrier products, undergoing certification from the brand to guarantee we can provide you with top-notch heating and cooling equipment whatever your requirements. The brand is also a perfect fit for us because their commitment to customer service is every bit as strong as ours, exactly what you would expect from a trusted name in the HVAC industry for more than 100 years.
No Job Is Too Big or Too Small
From a quick HVAC repair in La Luz, NM, to heating or cooling system upgrades or overhauls, no job is too big or too small for us. As long as you need us, Anderson Refrigeration, Inc. - Heating & Cooling will be here to take care of your every HVAC need. To learn more about what we can do for you, simply give us a call at (575) 437-8792. Schedule a FREE in-home estimate with us today!