Control Systems for Commercial Properties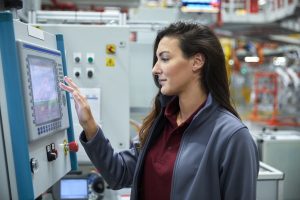 Maintaining the ideal indoor temperature is crucial, especially inside a commercial space where both employees and customers need to stay comfortable. It goes without saying that HVAC control systems are an essential part of heating and air conditioning systems. If you are a commercial property owner in Alamogordo, NM, you can rest assured that Anderson Refrigeration, Inc. - Heating & Cooling has got you covered. We offer top-of-the-line control systems that can help keep your business running smoothly.
HVAC System Control Made Easy
Adjust indoor temperature with ease using control systems that utilize the latest technology. Anderson Refrigeration, Inc. - Heating & Cooling offers Carrier control systems designed to help you adjust, control and optimize the temperature so you can give your customers the best experience.
Benefits of HVAC Control Systems
HVAC systems with intelligent control systems offer invaluable perks for your business. These benefits include:
Optimal Comfort – as a business owner dedicated to providing excellent customer service, you want nothing but the best for your clients. Automated control systems can help maintain even heating and cooling temperatures throughout your commercial space.
Better Energy Efficiency – it's no secret that heating and air conditioning among the major costs incurred when running a business. It then makes sense that an energy-efficient building in Alamogordo, NM can help lower your utility bills AND keep your employees and customers cozy. Now that's a win-win!
Better Time Management – the time you spend tweaking and adjusting the temperature in your commercial space can be delegated to more important tasks. Do yourself and your business a favor by investing in control systems that will help you focus on more pressing business matters.
Your Reliable Business Partner
Anderson Refrigeration, Inc. - Heating & Cooling takes pride in being the go-to HVAC contractor in Southern New Mexico and West Texas. We truly believe that no job is too small or too big, which is why we can stand behind our works. We get the job done right the first time! Call us today at (575) 437-8792 to schedule your HVAC control system installation today!