Hello, and welcome to the Anderson Refrigeration, Inc. blog. This blog will contain useful information to help homeowners plan for their heating and air conditioning projects. We'll discuss how to troubleshoot your HVAC system, provide tips for improving your home's energy efficiency and more. In our first post, we'll discuss our company and explain why we're the best choice for all of your HVAC needs.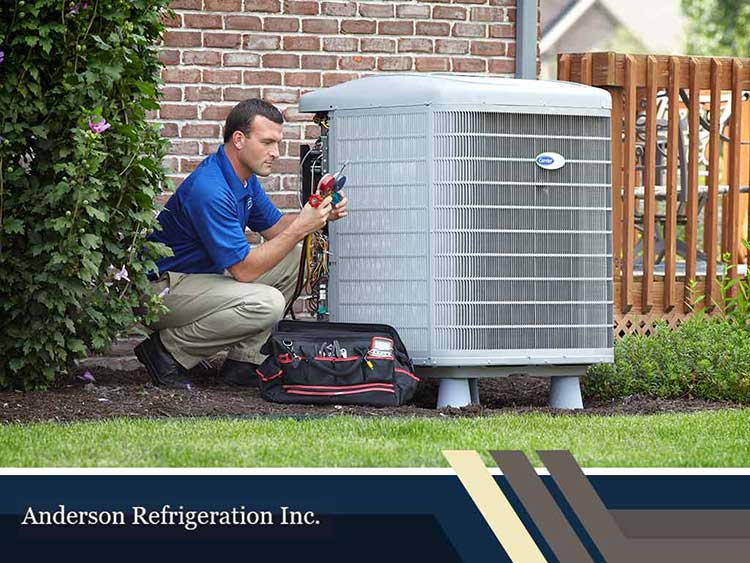 We Have Decades of Experience
At Anderson Refrigeration, Inc., we've served local homeowners since 1981. Our decades of experience mean that we have a vast amount of knowledge in all things HVAC. We know how to deal with any kind of heating and cooling problem, and we know the right approach to take during every project. Our experience means we won't make any of the mistakes common to less experienced companies during your HVAC repair or replacement. We'll give you peace of mind through our superior workmanship.
We're a Local Company
We're proud to be part of the local community. We treat every house we work on like it's our own, and we give our best to every project. We want to exceed your expectations because we have a reputation to uphold, and word travels fast in our community. Since we've been in business for as long as we have, you can rest easy knowing that you're working with a company that provides consistently superior heating and cooling to its customers.
We Offer High-Quality Products
We offer and install Carrier® products for our customers. Carrier manufactures world-class HVAC products that are durable and energy-efficient, and is recognized as an industry leader. We chose Carrier as our manufacturer because their commitment to customer service is every bit as strong as ours. In addition, they stand behind their products in the same way we stand behind our services.
Anderson Refrigeration, Inc., is the leading choice for HVAC repair and replacement in our local area. We're known for our attention to detail, first-class products, superior workmanship and great customer service. We never cut corners, and we do the job right the first time. Call us at (575) 437-8792 to learn more about our products and services or to request an appointment. We serve homeowners in Alamogordo, NM.
---
Filed Under: HVAC